Thanks for stopping by. I'm Tyler.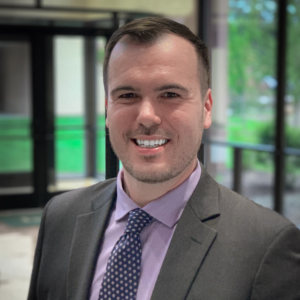 I help businesses, nonprofits and individuals use technology to realize their full potential. I can't remember when it started, but I think it was around the time I setup my parents' first computer. I was six years old.
Based in Cleveland, OH, I serve as a digital solutions consultant to several organizations, including the Council for Health and Human Service Ministries of the United Church of Christ.
I hold a bachelor's degree in Medical Anthropology from Case Western Reserve University, and I am certified in process improvement, global health and change management.
I have more than a decade of experience working in the IT field across higher education, nonprofit and for profit organizations.I champion a "people-first, technology-second" approach. (Think of me as more Apple and less IBM.)
I also don't believe in affiliate income. In other words, I don't make a dime from any of the solutions I recommend.
Here in Cleveland, I work with a team of graphic design, photography and social media experts. They're also some of my best friends. From marketing to productivity, our goal is to equip you with the right tools to get good work done.
Have a project you're looking to discuss? Drop me a line today.